| | |
| --- | --- |
| Firm name | Doog Inc. |
| Address | 18-4, Azuma 3-Chome, Tsukuba-shi, Ibaraki 305-0031 Japan |
| Established | Nov. 26, 2012 |
| CEO | Akira Oshima |
| Executive Vice President | Shoji Okamoto |
| Director | Hiroyasu Kuniyoshi |
| Non-Executive Director | Shinichi Yuta |
| Technical Adviser | Yoshitaka Hara (Future Robotics Technology Center, Chiba Institute of Technology) |
Subsidiary Company
Firm name
Doog International Pte. Ltd.
Address
140 Paya Lebar Road #05-07 AZ @ Paya Lebar Singapore 409015
(Google Map)
Established
May. 26, 2017
---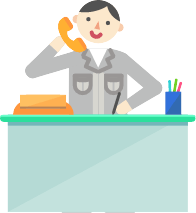 For inquiries about our company and products, please use the inquiry form below.
---
Doog's Slogan
「Mobile Robot That Makes Society A Better Place」
Doog Inc. developed a mobile robot that can operate safely and reliably near where people work or live. Mobile robots that can automatically move people and objects will help realize the next-generation mobile devices due to their safety, efficiency, and flexible performance. We use robot technology to help your business evolve and make your customers smile.
---
Doog
▸

道具

「

Tools in Japanese

」
---
Doog
▸

「

Good

」
---
Doog
▸

「

Dog

」

Our robots can be simply used as tools to achieve excellent performance by pursuing high technology standards and developing equipment that can work collaboratively with people
---
We realize our vision based on the following principles.
Our Mission
Efficiently deliver practical technologies that are useful on site to every corner of society
Our Vision
Create new values and experiences and continue to meet and exceed customer expectations
Our Values
To create value that is loved by people, think from the customer's point of view, fuse the understanding of the essence, teamwork and individual creativity, and work with integrity without fail.
Our Future
We continue to improve our skills, ethics, and symbiosis, and we are delighted to continue being selected by our customers by seeking to contribute to society in line with the changing times.
---
Employee action guidelines
Comprehensively examine and judge the optimal and essential solution with emphasis on speed
Maximize your strengths by fusing your own creativity and teamwork
Know the strengths of each person, actively utilize them, and continue to grow
Knowing their weaknesses, accepting each other and having a spirit of mutual assistance
Create a workplace where everyone can work with peace of mind based on high ethical standards
Have a spirit of symbiosis under the soil of respecting and sharing diverse values
---
Our company, as a mobile robot base unit maker, will work to improve the efficiency of various industries and create smiles, centering on product planning and design and core software development of mobile robots that support business in the industrial world and public spaces.
Also, in order to provide after-sales services that provide peace of mind even after installation, the base unit is packaged and provided in equipment and operations that are actually useful at each site, and mutual assistance that leverages each other's strengths with each partner operator is provided. By building relationships and showing appropriate responsibilities, we strive to earn the trust of end users and promote business.
A general-purpose and highly expandable mobile robot that anyone can use immediately on site will be introduced everywhere in society. A business that improves society by enlightening the importance of integration activities including continuous risk assessment in order to realize a safe, secure and efficient society, and by expanding cooperation with a wide range of partner businesses in the future
We sincerely appreciate your continued patronage.

CEO
Akira Oshima